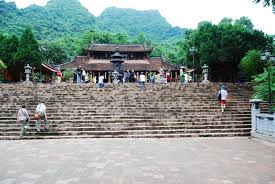 FERFUME PAGODA 1 DAY
Ferfume Pagoda is a vast complex of Buddhist temples and shrines built into the limestone Huong Tich mountains.It is the site of religious festival which draws large numbers of pilgrims from across Vietnam. The centre of the Huong Temple lies in Huong Son Commune in Hanoi.
The centre of this complex is the Perfume Temple, also...