( Option for custermer want to trekking longer in villages)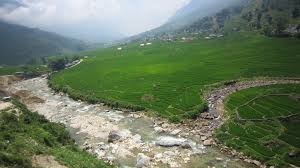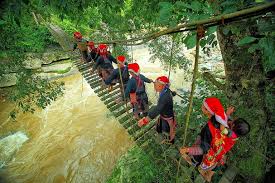 NIGHT 1 : HANOI- SAPA- HANOI BY BUS OR TRAIN( OVER NIGHT)
DAY 1: SAPA - Y LINH HO- LAO CHAI - TA VAN ( B- L- D)
Have beakfast at hotel, before we start 12km of trekking to visit Y LINH HO & LAO CHAI villages of the H` MONG Minority . The trekking route offers some challenges as you balance on the rice terraces & a small trail on the steep mountainside . The vegatation is dense as the trail leads up to a peaceful village perched on the Hoang Lien Son mountionside.Head downhill & relax by a local stream for a picnic luch. After Luch, we continue trekking to Ta Van villages of the Dzay where we have a unique home stay experience.
DAY 2: TA VAN- GIANG TA CHAI- SU PAN- SAPA( B- L- D)
After beakfast , we start the day with an easy treck of 10km to visit 2 villages of the Red Dzao, the H` MONG ( GIANG TA CHAI- & SU PAN). The Trecking will take you along local paths,up & down rice terraces & into the villages and home of local hill trides. Enjoy a beautiful watterfall and rattan bridge with picturesque landscapes,... Through bamboo forest on the way to the main road to get the bus or motobike to reture to Sapa. Take e fresh shower in the hotel before Have Dinner.
NIGHT 3 : SAPA- LAO CAI- HANOI
You take Train or Bus to Hanoi ( over night )
Arrive i in Hanoi in the morning!the tour finish.
TOUR INCLUDED
* Transfer Hanoi - Sapa- Hanoi
* English speaking guide.
* All meal ( 2B- 2 L- 2 D)
* Accomodation
TOUR EXCLUDED :
* Drink
* Personal expenses.
NECESSARY THING: Sun cream, Insect repelent, Hat, Sungglass & trekking boots